Dental Bridges in Brantford, Ontario
Dental bridges provide an attractive solution to filling gaps in your mouth when one or more teeth are removed. Bridges are permanent, comfortable, and stable solutions that allow you to eat and speak comfortably. Talk to our dentists today about whether a custom-made dental bridge is right for you.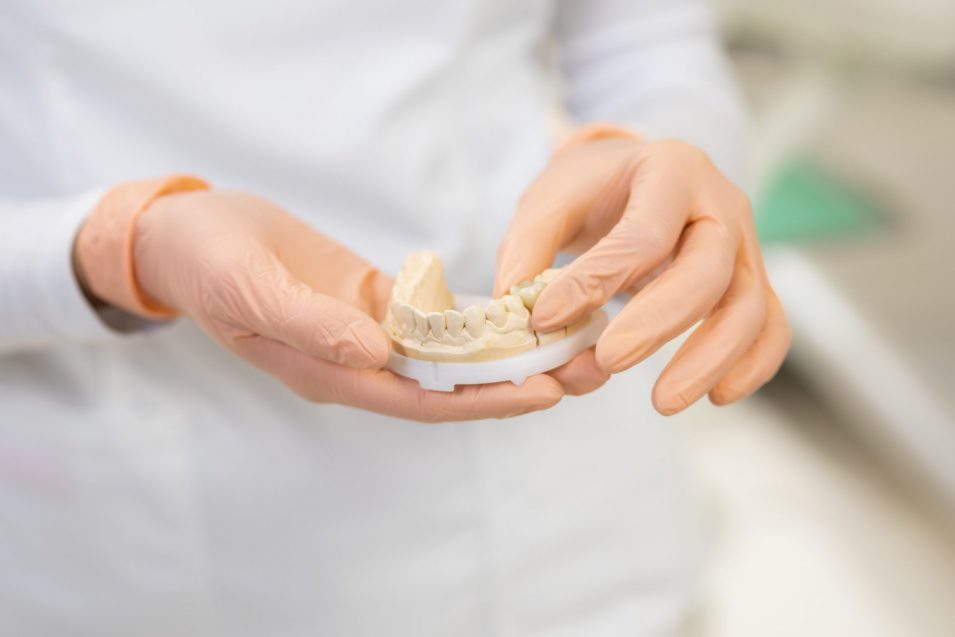 Is a Dental Bridge Right for Me?
A dental bridge is a permanent solution for missing teeth. They are fixed into your mouth, anchored to the natural teeth on either side of the gap. If you are committed to good oral hygiene at home, then a dental bridge might be a good solution for you. Talk to our dentists about it today!
What to Expect During a Dental Bridge Procedure
Installing a dental bridge requires several visits to our offices. The first task is to measure your mouth, take an impression, and order the custom-made dental bridge. Once the device is ready, our dentists will place it in your mouth, adjust it to find the right comfort level for you, and adhere it in place. Follow-up appointments might be necessary to ensure you get the best fit.
When was your last visit?
Take Care Of Your Oral Health & Book Your Dental Hygiene Appointment Today.