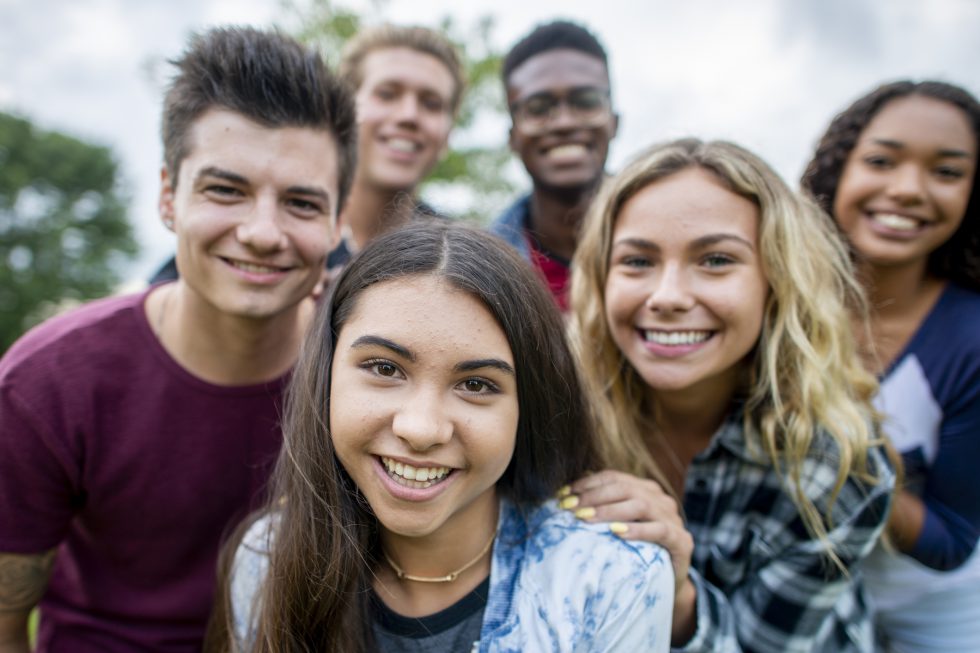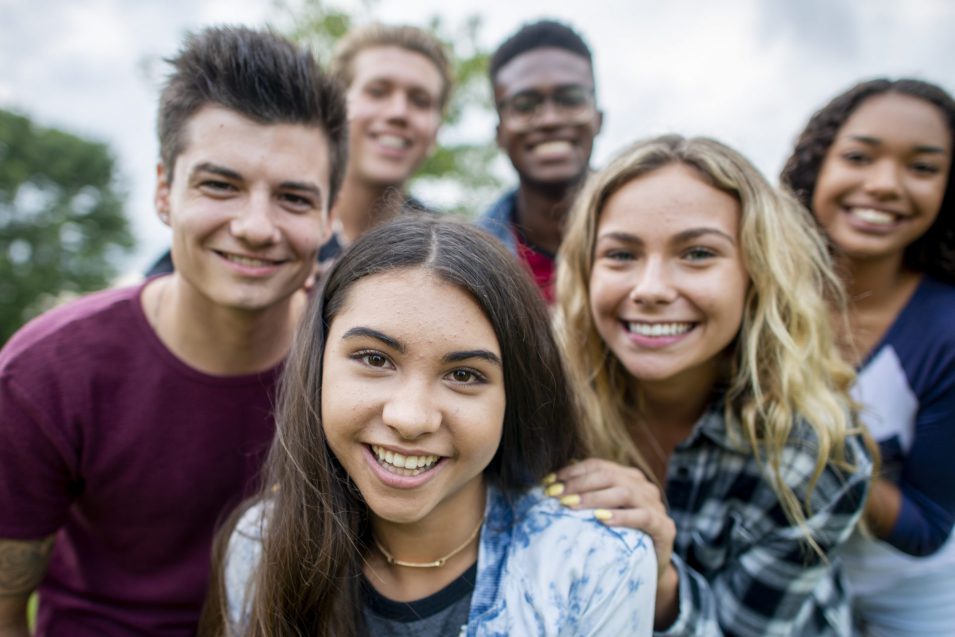 For some, a smile is just a natural occurrence that is part of them. Unfortunately, for others, their fear of the dentist has resulted in deteriorating teeth that no longer allows their otherwise beautiful smile to shine through. At Avenue Dental, our gentle approach by an experienced, caring team makes you feel comfortable and at ease. We explain each step of the procedure so you know exactly what is happening.
A healthy set of teeth not only produces a wonderful smile, but makes a big contribution to your overall health. Our team uses modern technology and techniques that result in healthy teeth and gums. At Avenue Dental, you'll find comfortable surroundings and an easy-going atmosphere to make your visit a pleasant one. Our pace is unrushed and caters to each individual's needs.

Dr. Monika Spolia
General Dentist
Dr. Monika Spolia is a graduate of the International Dentist program (DDS) offered by the prestigious University of Southern California, Los Angeles. She has the highest honour of being placed on the Dean's Honour List for academic excellence. Her undergraduate work as a Dental student was done in India. She is married with 2 children. Family values are important to her. Monika is eager to share and expand her knowledge and experiences by means of participative association
"When people walk into my office, no matter whether it is their first visit or if they have been coming for many years, I want them to feel comfortable, to know that this is a place where they will be well taken care of. One of the best ways to do that is to make sure that everything looks neat and clean, and to actually greet them and say, 'Welcome to our office, than you for coming, we're glad you're here.' Basically, we try to treat our clients as if they were guests in our home."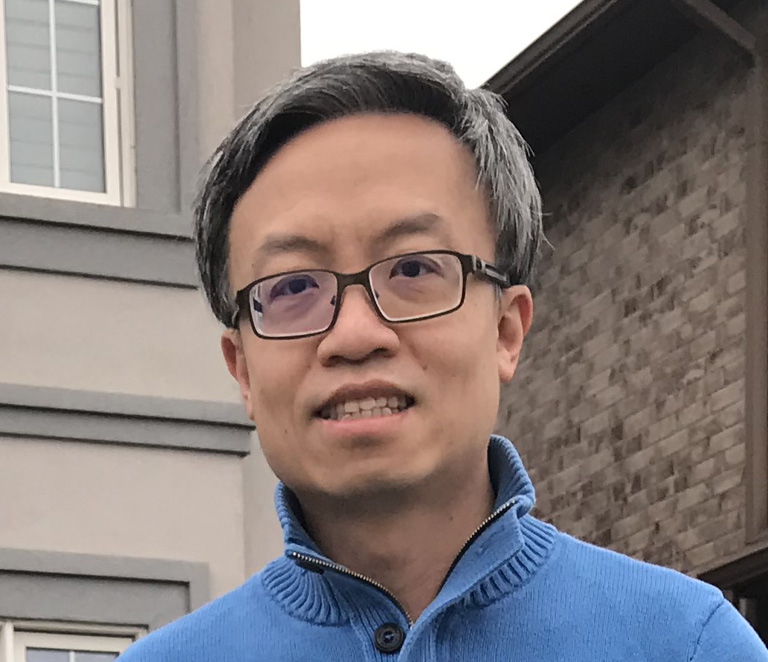 Dr. Sunny Tam
General Dentist
My name is Dr. Sunny Yat Fai Tam, Hon BSc MSc BEd DDS. I work at Avenue Dental in Brantford, Ontario. I graduated from the Doctor of Dental Surgery program at the University of Toronto in 2014, and have been working as a General Dentist since then. I enjoy working with a great team focused on caring for the dental concerns of my patients, especially if they have pain. I have a compassionate and detailed oriented approach in my work that will ensure a calm, relaxed and satisfactory experience. I am part of the Ontario Dental Association, and continue to upgrade my skills through conferences and numerous workshops. I am Invisalign Fundamentals Certified, having completed the Fundamentals Live course. I have a passion for preventative care and provision of services to underserviced populations. I took part in Brushmania going into local Ontario schools to teach preventative care to children. I have also volunteered on a medical mission to China with EMAS Canada to provide dental care to remote villages and underserviced areas. In my spare time, I enjoy hiking the trails around Hamilton. I play the violin. I also enjoy gardening activities which include growing my own vegetables.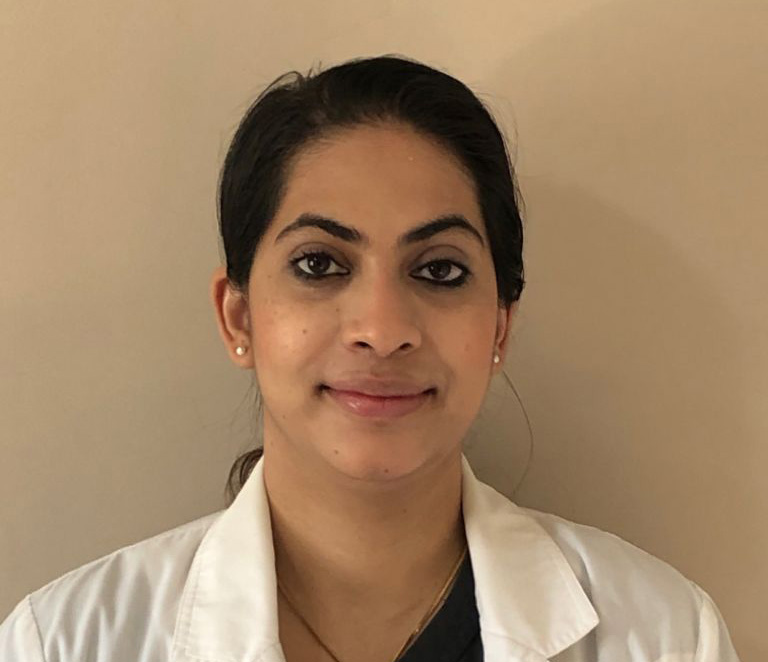 Dr. Ash (Aswathi) Menon
General Dentist
Dr Ash (Aswathi Menon) graduated in Bachelor of dental surgery (BDS) from India and has been practicing dentistry since 2009 .Dr.Ash obtained her National Dental Examination Board (NDEB) certification ,Canada in 2017 and is registered with Royal College of Dental
Surgeons,Ontario(RCDSO).She is a member of Ontario Dental association, Waterloo Wellington Dental Society (WWDS), Academy of General dentistry (AGD) and Indian Dental association (IDA).
She pursued her interest in teaching by working as a Junior Residential Lecturer in Kannur University India in department of oral and maxillofacial Surgery.
Dr Ash is committed to providing patients with the highest quality dental care in a comfortable, relaxed and friendly environment. She gets great satisfaction from educating and connecting with her patients alleviating fear and anxiety.
Dr Ash believes in lifelong learning through continuing education courses and always seeks to update her skillset.
Outside dentistry Dr Ash enjoys spending time with family, practise yoga ,badminton and loves travelling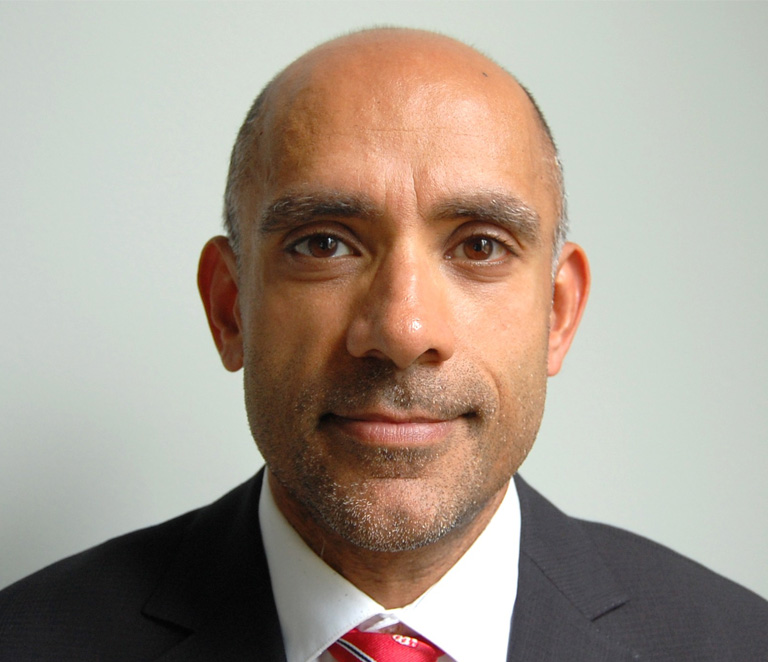 Dr. Raj Kandola
General Dentist
Dr. Raj is a graduate of McGill University (BSc) and the University of Toronto (Doctor of Dental Surgery) and is an Associate Fellow in the American Academy of Implant Dentistry. He is a general dentist who has been in practice for over 20 years.
Dr. Raj's practice is focussed on his passion for dental surgery with sedation. He travels the province, with his team of nurses and assistants, providing surgical extractions and dental implant placement with sedation.
This passion for surgery has led to countless hours of continuing education and a certification in intravenous sedation. He is known for his calm demeanour and patient focussed treatment.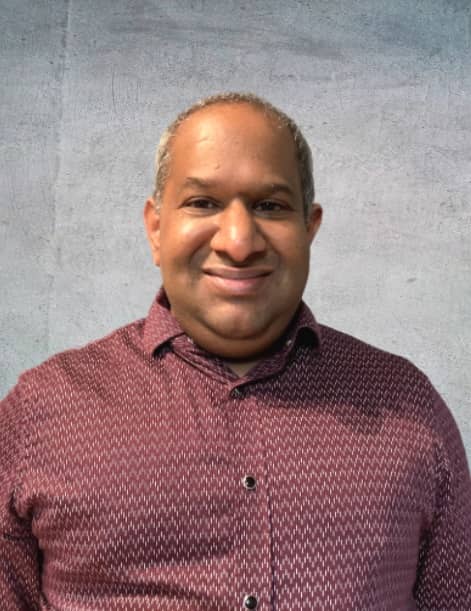 Dr. Jacob George
General Dentist
Dr. Jacob George was born and raised in Nova Scotia and graduated from Dalhousie University's Dental School in Halifax in May 2002. He worked in Newfoundland for a year before moving to Ontario in 2003.
Dr. George has nineteen years of dental experience and enjoys all aspects of dentistry. He takes the time to make sure his patients understand their treatment options and the overall long-term benefits of their treatment. He loves to enhance his skills and stay updated with current dental trends by regularly attending dental continuing education courses.
He is a member of the Canadian Dental Association, Ontario Dental Association, and the Royal College of Dental Surgeons of Ontario.
In his time away from the practice, he enjoys spending quality time with my wife and young daughter, bike riding, hiking, gardening, and doing home improvement projects.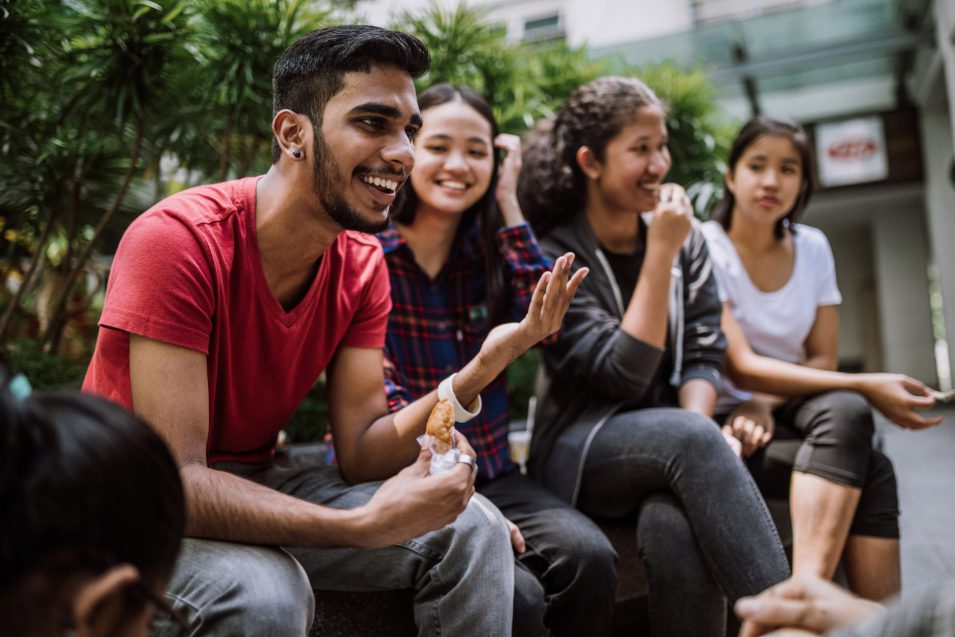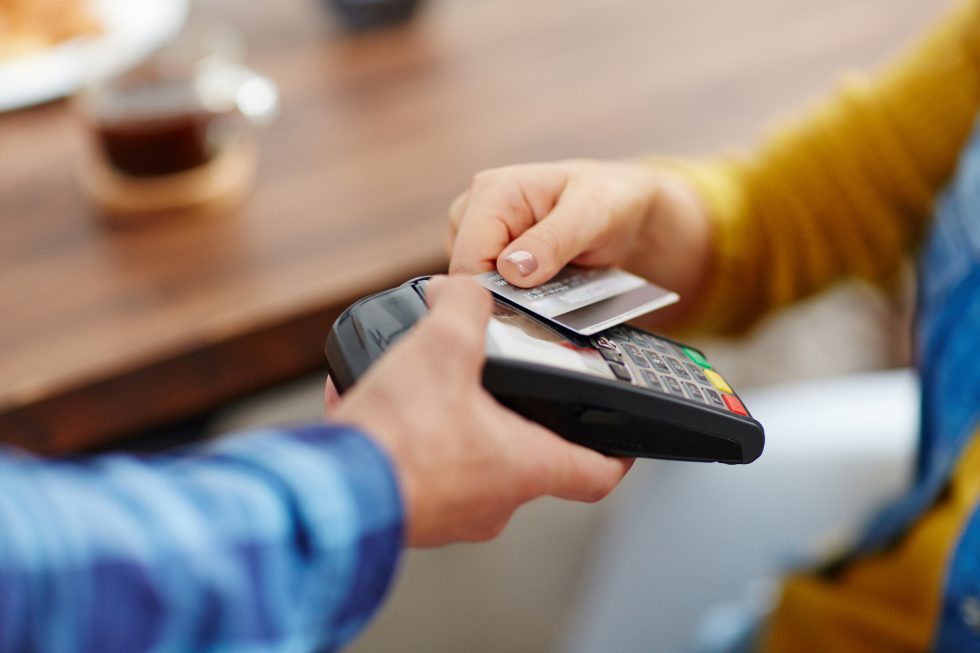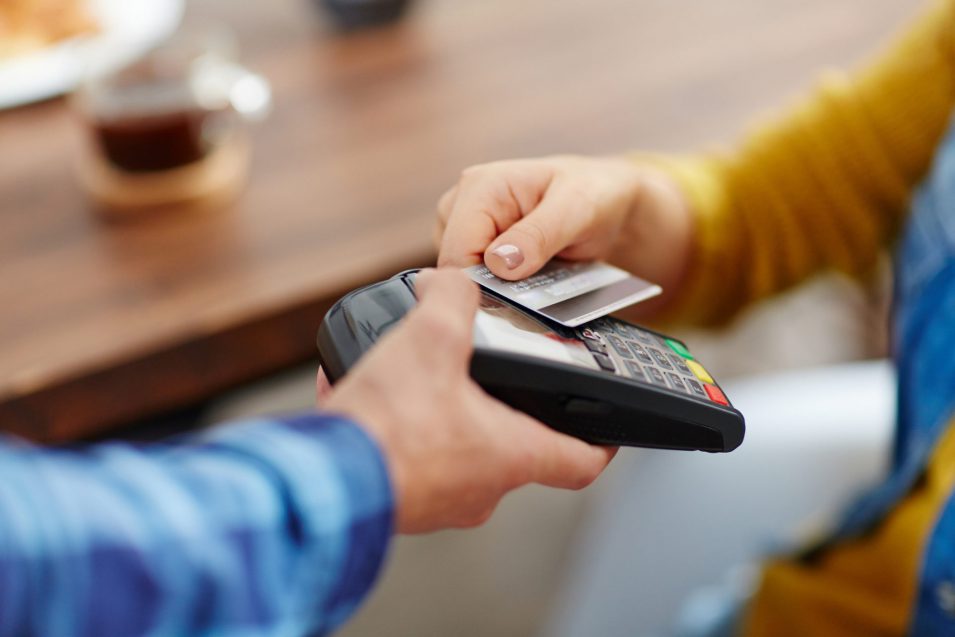 What Our Clients Love About Us
Happy with the hygienist I see and everyone is always nice and polite but always issues with scheduling. Every time my appointments come around, they ask me to reschedule it. I'm flexible so not usually an issue but it happens every time and sometimes, like this past appointment, they made 2 changes, both date and time. But the part that annoys me the most, is often the time change is requesting if I can come in earlier. I agree but then sit in the waiting room until almost the original time of my appointment. Why ask me to come in 20 minutes early to just have me sit in the waiting room for those 20 minutes? Not annoying enough for me to hunt down a new dentist but still annoying. They are always apologetic and polite but it has bothered me over the numerous years that I have been a patient.

Bonnie Currie


February 24, 2021

I have been going there for years with my 5 children. They are always friendly and caring. They know us all by name and they will take there time with and talk us through the work that needs to be done. I totally recommend them.

Tina Titchmarsh


December 16, 2020

Dr. Spolia is a very professional, kind and understanding dentist. Her recommendations are always looking out for the patient's best interest. I return to her, despite now living an hour away. Years ago, when I took my grandfather in to deal with an abscess tooth, he wasn't easy and she dealt with him with the utmost kindness and grace. I highly recommend this dental team! 🙂

Andrea Lukac


February 20, 2021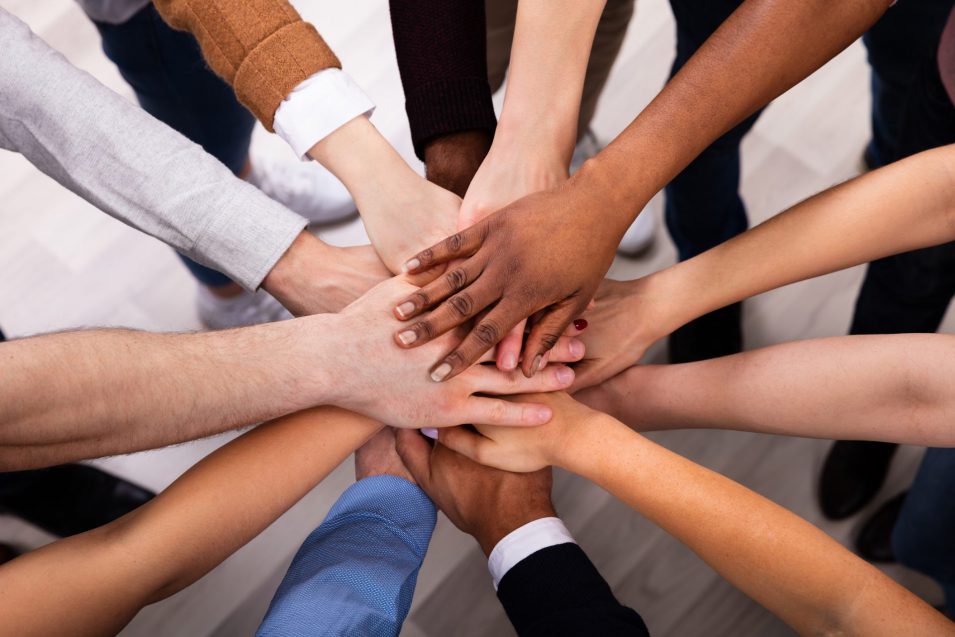 When was your last visit?
Take Care Of Your Oral Health & Book Your Dental Hygiene Appointment Today.