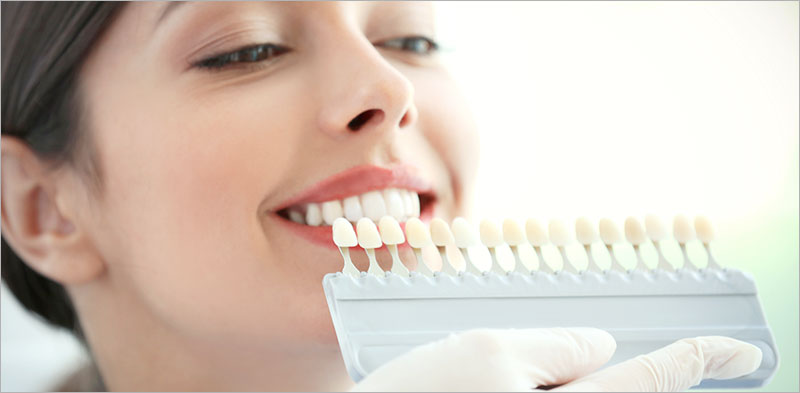 Cosmetic Veneers - Porcelain Veneers Brantford
Dentistry is all about smiles, and even for patients wearing dentures, having a confident, healthy, beautiful smile is important. Our practice provides personalized services that meet the needs and comfort levels of our patients. All of our patients are unique and we create one-of-a-kind dentures that feel good and look natural.
Dental laminates, often referred to as Porcelain veneers is a cosmetic dental procedure which is designed to permanently change and improve a patients smile. Veneers are made of porcelain material that is fabricated to the shape and colour defined by the dentist. Veneers are secured tightly to the surface of an individuals natural tooth with the purpose of transforming broken, chipped and cracked teeth. They are also an ideal solution for patients whose stained teeth can not be treated through teeth whitening procedures. Veneers are very strong and resistant to stains and discoloration.
You may be a perfect candidate for dental veneers if you are interested in correcting gaps between your teeth, or if you have teeth that might be broken, chipped not aligned or have an uneven appearance.
To learn more about dental veneers, contact our dental office today.